THE ZODIAC COLLECTION
The Inspiration
As a general rule I have been oddly proud to be an Aries, the so-called "leader" of the Zodiac, a fire sign and stubborn ram who charges ahead, in business, love and life.  However, I was never one to really believe in horoscopes or dive deeply into charts or even know what a trine or a rising sign was.
Soon after moving my operations to New York City, my sister came to visit and we spent the morning walking in the park and shopping and working up an appetite.  As we sat down for lunch, I noticed a tarot reader storefront across the street and noted that she or he must have some talent to afford such a tony address.  On a lark, we decided to see if the reader took walk-ins.
I sat down first.  She held my hands and asked me my birthdate and immediately knew my sign and several other celestial truths about that date and time and place of birth.  Already I was impressed.  She went on to tell me things that were remarkably true but might be debunked by any true skeptic…but then she mentioned a friend who was born in New Jersey to foreign parents (and named the country) and mentioned an unusual tattoo.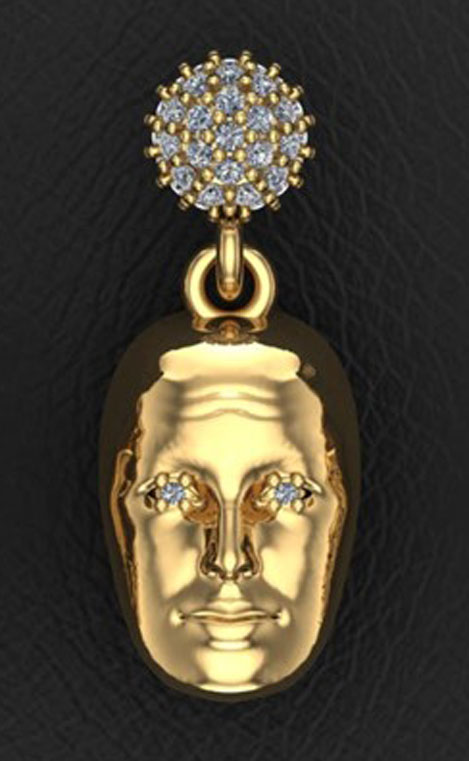 At this point, I was alarmed.  We were walk-ins.  It wasn't as though she had time to Google me or my friends or my business, which, by the way, she made predictions about too; at the time I was skeptical.  I see now she was right.
The following day, my photographer called to ask me what we should call our onyx and gold Ram skull pendant (which I almost hadn't made) and, naturally, I said, "Aries".
I had been thinking of making an animal-based collection, but now I knew I was on to something much more creative and interesting that would potentially resonate in a new way with those that had experiences like my own, or hoped to.
Welcome to the Zodiac Collection by Feral.  I drew each of these pieces with enthusiasm and so much love. What I appreciate about them most is that although I am an Aries, I would wear any of these without hesitation, and I hope you feel the same.